Insiders Technologies
Relaunch Corporate Website
Pitch, workshops, project: concept lead, UX Design, IA, QA, specification, content strategy & consulting for C3 Creative Code and Content GmbH (Berlin)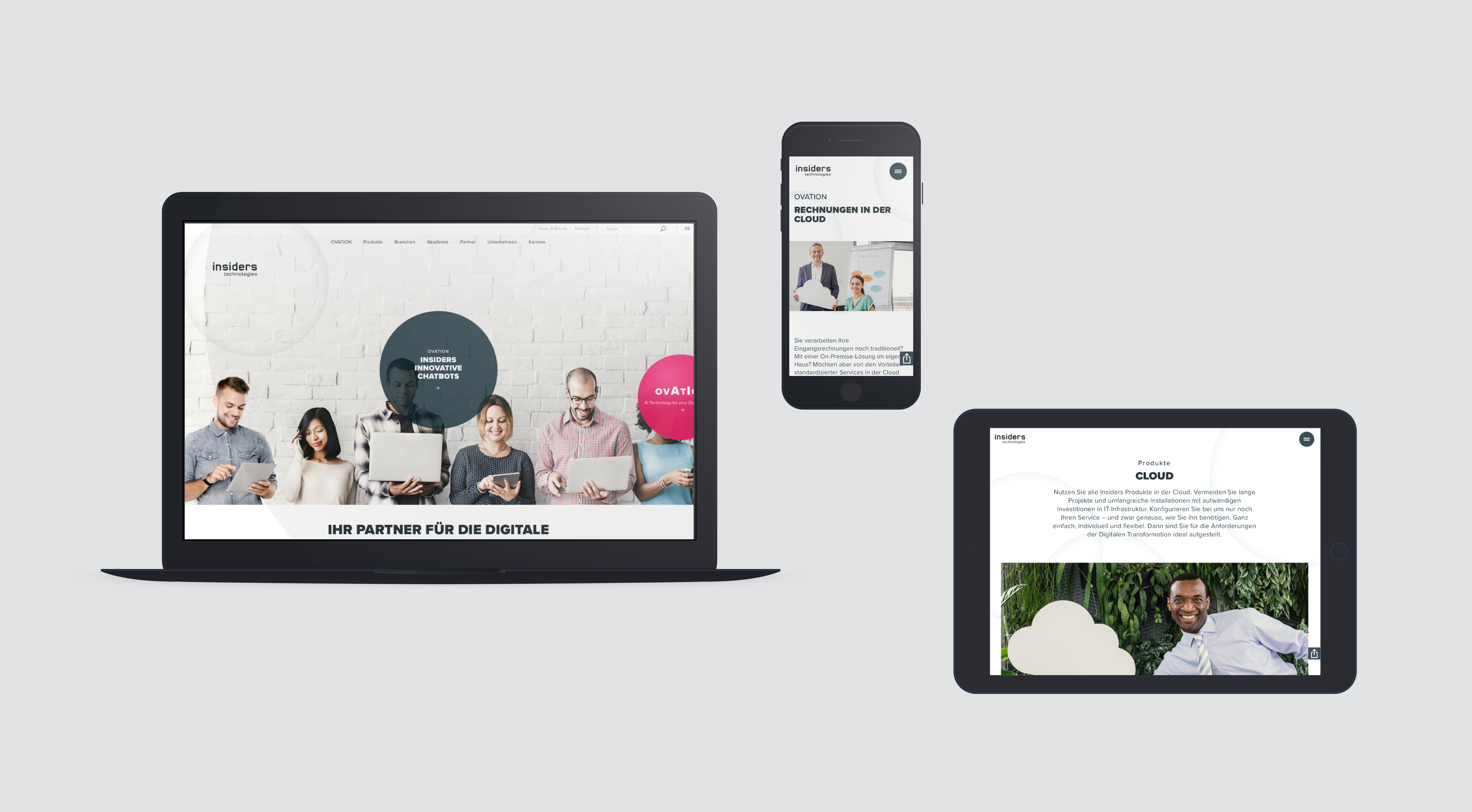 CMS: Magnolia
Insiders Technologies is a successful IT company, providing intelligent software products for businesses based on artificial intelligence. The innovative solutions allow for new ways of customer communication as well as the efficient processing of incoming documents. To take the next step in establishing the company as future driven AI-Partner for the digital transformation of B2B Clients they were in need of a new corporate website that speaks exactly that language: www.insiders-technologies.de >
Requirements
Relaunch of corporate websites (2)
______
market position as international technology leader
_________
market position as attractive employer
____________
relevant content about industry, research, innovations & HR
________________
clearly characterized brand
_________
image boost
______________
becoming one of the most innovative websites of the year
___________________
vivid, modern & perceptible
______________________
Status Quo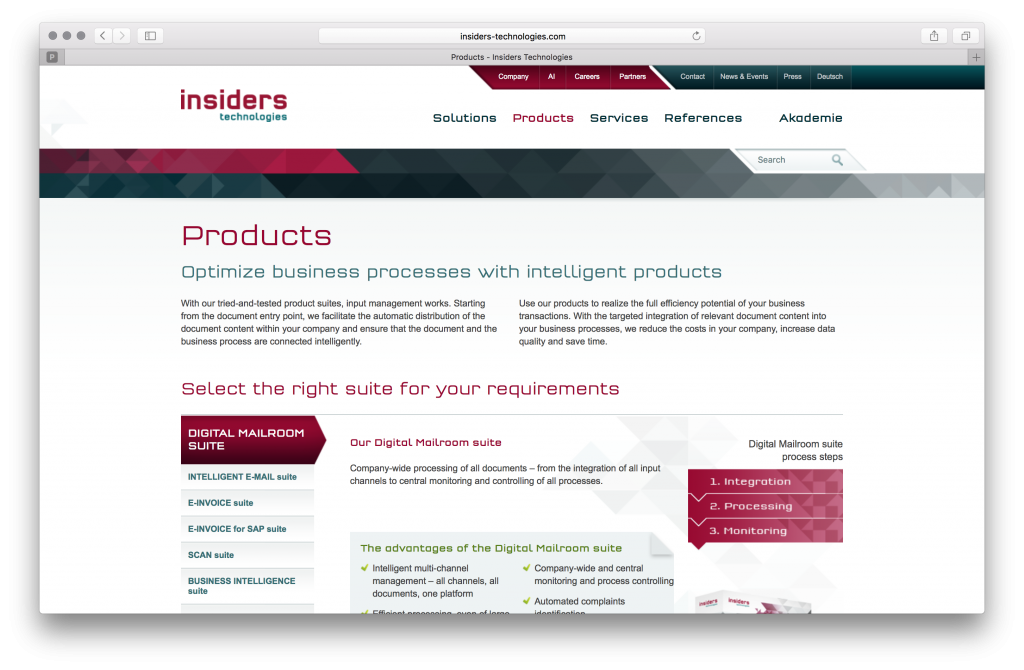 5 to 6 navigation hierarchies with duplicated entries and an unrecognizable though confusing change between the 2 websites
unclear content arrangement
unpleasant and unemotional layout of the user interface with no guidance efficiency on content levels and a great lack of attracting images
My job on this project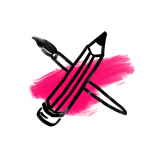 My Role:
Concept lead on pitch, workshops, and project dev, which included pitch presentation, IA ,UX design, specification, QA, content strategy & consulting
integration of the closed B2B area into the corporate site,
development of a simple IA with a strict 2 level navigation, clear entries and paths and logical connections on content level,
staging of all areas of expertise pleasing their stakeholders,
helping to develop a clear content strategy to please the different target groups from career to new customers to B2B services like the academy for clients and partners supported by specific service functions that are individual for each group,
giving the website the unique and self confident UX design that combines the core technology idea of IT with the visual and contextual sceneries used to show IT's expertise in artificial intelligence.
Examples of my work
User Journeys (Pitch Presentation)
Example Wireframes (Sketch)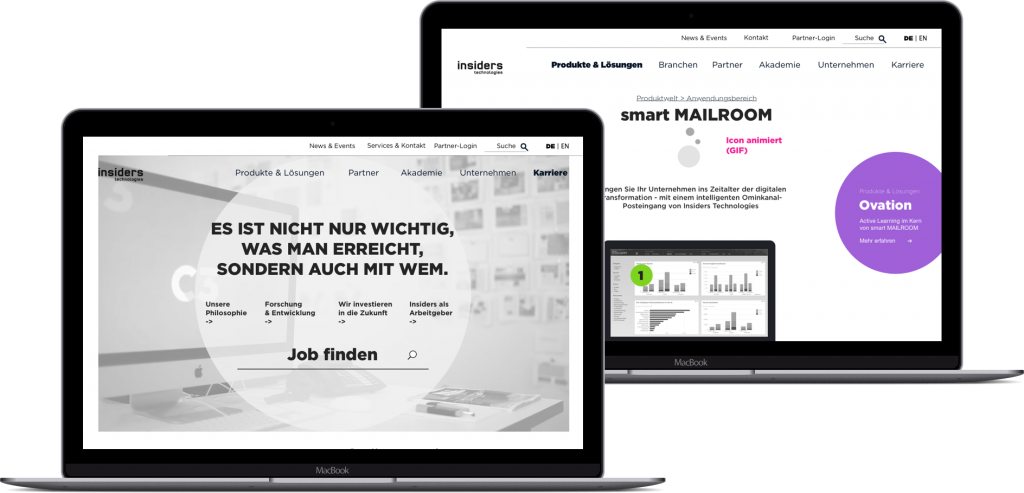 Example Prototype (Principle)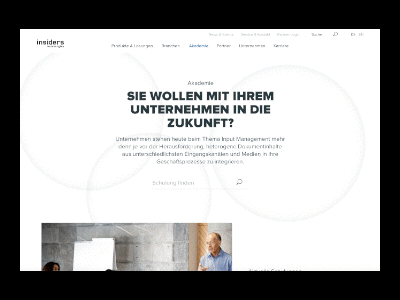 The old version of the corporate site was a total mess, and for me that's the best precondition to develop a concept that is undergoing a radical change.
I loved developing this site on the basis of no design restrictions and with it somehow being able to redefine the brand identity itself.
I still love the bubble animation in the background bubbling around. 🙂