Enjoy Digital!


Book Illustration
Illustration and editorial design for the publication of the book "Enjoy Digital!", published by Vahlen Verlag, Germany in August 2019 – Authors: Werner Weiss & Gordon Müller-Seitz.
I had the pleasure to illustrate and design the book "Enjoy Digital!" by the authors Werner Weiss & Gordon Müller-Seitz. This was my first huge illustration job for a client, and I am really grateful for the experience and very happy to see the result.
Challenge
The greatest challenge of illustrating the book's story was its topic: Methods of digital transformation.
Since I didn't want to end up illustrating post-its, pens and laptops, the authors and I thought about a metaphorical solution. They had already named the chapters about the methods "recipes" and it seemed to make the best sense for our leading idea to transfer the methods and tools of digital transformation to the image of the living art of cooking in an innovatively-creative and young kitchen.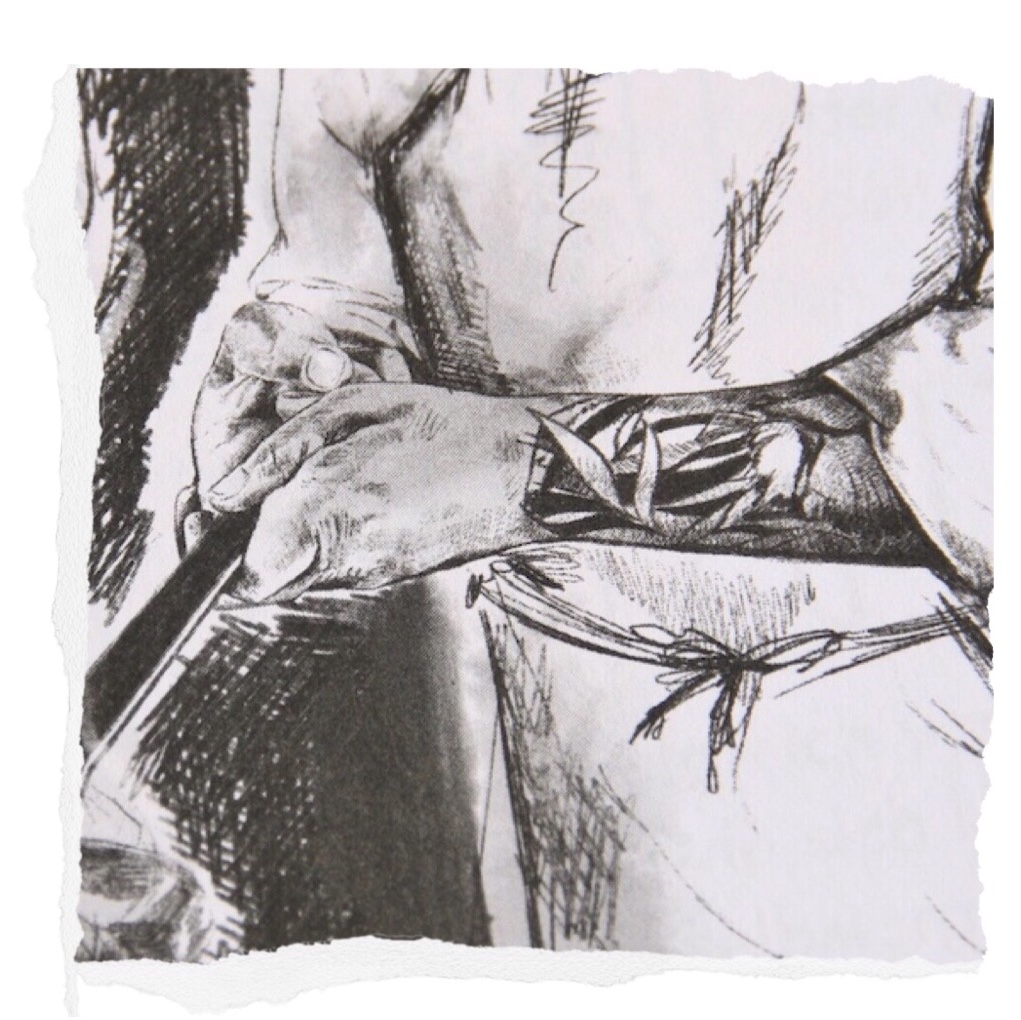 Detail of one kitchen scene: yes, the cook is a hipster. 😉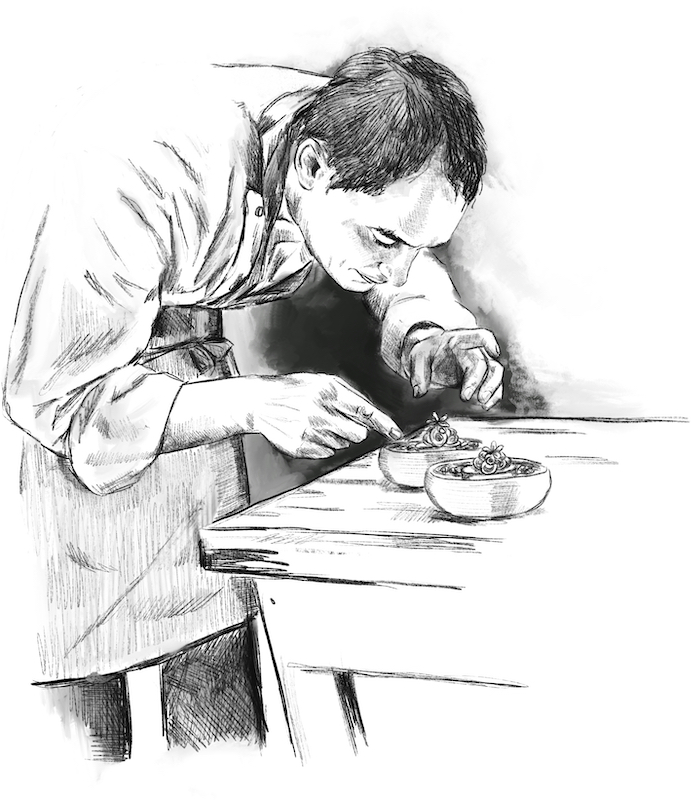 The hands that cook the food.
The 13 major scenes of the book – drawn in black and white – are all taking place in the kitchen, showing innovative teams at their daily work – in concentration, profession and simply having fun. They are a metaphor for the start-up feeling and team building necessities that come along with digital transformation in all business areas.
The metaphorical staging of the culinary arts as kitchen sceneries follows these focal points:
The planning:
detailed preparation & coordinated voting
The team:
the essential characteristics of the way of working & organizing a modern, innovative kitchen
The creative process:
the way to the perfect composition of a delicious meal
The result:
aesthetics and enjoyment
+ delicious ingredients
Each recipe receives its own dish symbolic of the method presented.
For the method "Design Thinking" e.g. it is sushi, a very aesthetic dish whose enjoyment requires special instruments. And these are again metaphorical for the steps of the "Design Thinking" process.
In total, I've drawn 54 illustrations of all kinds of ingredients and kitchen accessories.
Typography & color code
Yes, in the kitchen is also often spilled:
To separate chapters and recipes within chapters well of each other and thus to provide a visual guide through the book, I introduced chapter-specific colors that appeal as blobs of water color in the background of the pages.
And, to underline the characteristics of the recipe book, I have used a font that comes close to a handwritten entry in a real old recipe book.
Realization
Finally, I've designed the entire book and handed it to the publisher with instructions for color scheme, fonts and positioning of all graphics. The publisher then did the typesetting of the book and got it printed. 🙂
This really happened: a butterfly landed on the page with the butterfly! 😌 I like to think he wished it to be his new friend.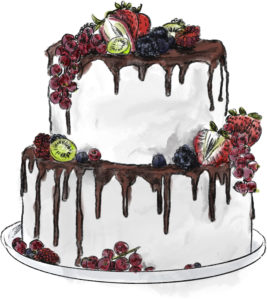 The Result
2 months of work & 73 Illustrations later it is finally published in all its beauty. 🙂