NZZ.at
Publishing Portal
Concept Lead, Client Workshops, Consulting, Product Development, IA, UX, Specification, QA for C3 Creative Code and Content GmbH (Office Berlin)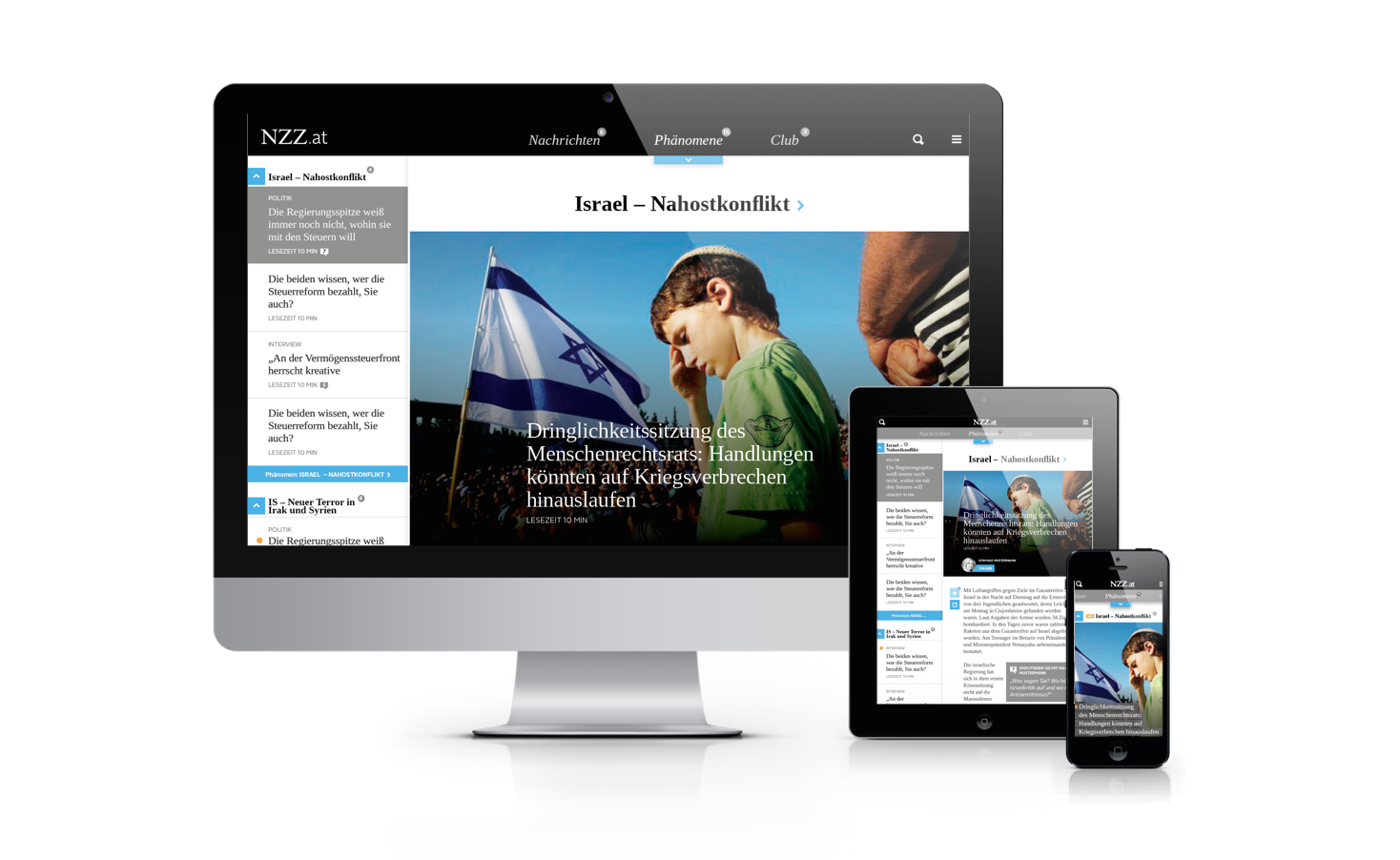 CMS: WordPress
For the introduction of the "Neue Züricher Zeitung" newspaper to the Austrian market, C3 developed an online only platform that redefined journalism in the digital environment.
Requirements
Completely new product with a unique user experience that stands out against competitors
_____
Strict paywall
_________
Innovative formats
____________
Responsive and mobile first
________________
Personalization through the user
_____
Stream navigation and continual scrolling
_______
Implementation of three channels (News, Phenomena, Club) for three types of readers
_________
Social Networking options
____________
Development
3 channels = 3 choices of content experience

News
Quick overview, concise information, real time
Phenomena
Editorial background stories – no classic sectors, but current and timeless topics
Club
Author feeds, opinions and discussions
Personalization & Interaction

There's no Place like Home
The portal has no home page in the classical sense – users can choose their start page themselves, through the selection of 1 of the three channels.
Follow or don't follow …
Selection and deselection of channels, topics and authors makes it simple for users to get the news and topics they are interested in.
Make NZZ your own
Service area: Create a user profile and become a contributor yourself.
Functions: discussions with authors, make your own recommendations, bookmark content and sharing behind the paywall.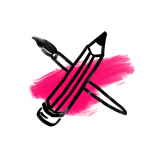 My Role:
Concept lead on workshops, and project dev, which included product strategy, IA, UX design, specification & QA
Examples of my work
Prototype for user testing (Axure)
Results
The responsive online news platform is characterized by three channels, corresponding in structure and design to the associated user scenario: quickly scannable content with a clear overview in "News", a striking and informative narrative character in "Phänomene" (Phenomena) and an engaged discussion as well as an effective, participatory character in "Club".
The focus of the site is on personalization and interaction, following the three core values information, knowledge and opinion. Users select their own landing page, by adding and removing content determine the look themselves, and are able to share content across multiple channels. Each reader is provided with an own profile that can be individually configured and also offers the possibility to become a contributor, helping to shape the portal.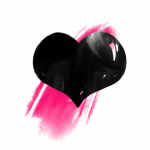 500 test accounts in BETA phase
5000 subscriptions within just two months after launch
Red Dot Award: Communication Design (2015)