*My UX File
What I did and keep doing to give users an uplifting experience:

My name is Friederike Manthey* and I am working as Senior UX Designer & Information Architect. *Please call me Friede, if you like. 🙂
For the last 12+ years I have earned most of my bread doing concept development, working on digital strategies, information architecture and user experience design for web and app projects of different kinds and varieties. That's why I'd like to offer you my expertise to achieve your digital goals.
---

I developed concepts and strategies for B2B & B2C, including:
corporate web portal,
publishing portal,
business mobile application,
online magazine,
intranet Application,
social media application,
software interface,
all along with minor and major pitches and client workshops
---

My skills lay in:
wireframing,
layout / UI,
prototyping,
specification of front- & backend requirements,
QA for UX, UI and dev,
content – & product strategy,
consulting and workshop planning and processing,
pitch presentation,
creative project & team leadership
---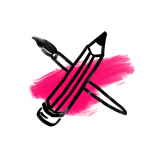 My tools are:
Wireframing & Layout:
Figma, Sketch, AdobeXD, …
Prototyping:
Figma, Principle, Flinto, Invision …
Presentation und Co.:
Miro, Figjam, Keynote, PowerPoint, Pages, Word, Numbers, Excel, …
Graphics:
Sketch, Photoshop, Illustrator, Indesign, Affinity Designer, Publisher, Procreate, …
CMS:
Typo3, WordPress, Magnolia, Adobe CQ5, Adobe Experience Manager, Drupal 8, …
QA:
Jira, Confluence, Mantis
Languages:
German (mother tongue), English (fluent, but sometimes funny mistaken), French (sadly forgot the most), Latin (Salve Caesar!)
---
Agencies I worked for:
C3 Creative Code & Content (long-term home base) | KircherBurkhardt (which is honestly just the former and smaller version of C3) | Big Picture | adorum | CRTN | Moccu | Neugelb Studios | unymira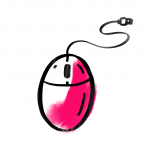 ---
If you want to work with me, just let me know – and I'll be right on my way to you.