*My UX File
What I did and keep doing to give users a nice experience

My name is Friederike Manthey* and my home base is Berlin, Germany. *Please call me Friede, if you like. 🙂
I am working as Team Lead & Senior UX Designer & Information Architect with 10+ years of expertise in both professions.
---

I developed concepts and strategies for B2B & B2C, including:
corporate web portal,
publishing portal,
business mobile application,
online magazine,
intranet Application,
social media application,
all along with minor and major pitches and client workshops
---

My skills lay in:
wireframing,
prototyping,
specification of front- & backend requirements,
QA for UX, UI and dev,
content – & product strategy,
consulting and workshop planning and processing,
pitch presentation,
creative project & team leadership
---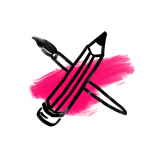 My tools are:
Wireframing:
Sketch (preferred), Axure, OmniGraffle Professional
Prototyping:
Principle, Flinto, Invision, Axure (but I don't like it anymore)
Presentation und Co.:
Keynote, PowerPoint, Pages, Word, Numbers, Excel, what ever is needed…
Graphics:
Sketch, Photoshop, Illustrator, Indesign, Acrobat
CMS:
Typo3, WordPress, Magnolia, Adobe CQ5, Adobe Experience Manager, Drupal 8
QA:
Jira, Confluence, Mantis
Languages:
German (mother tongue), English (fluent, but sometimes funny mistaken), French (sadly forgot the most), Latin (Salve Caesar!)
---
Agencies I worked for:
C3 Creative Code & Content (long-term home base) | KircherBurkhardt (which is honestly just the former and smaller version of C3) | Big Picture | Moccu | Neugelb Studios | unymira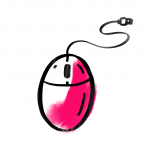 ---
Shameless self-promoting
brand line-up
//… from which I have prepared some projects to give you a deeper insight into my work processes//
Allianz | Bentley | Braunschweiger Zeitung | Bundesliga | Bundesministerium für Wirtschaft und Energie | Commerzbank | Daimler | Deutsche Bahn | Deutsche Bank | DKB | DPD | E.on | FAS | FAZ | General Motors | Handelsblatt | HSH Nordbank | Insiders Technologies | Köln Messe | Maria Galland Paris | Mathematik in Berlin | NZZ | Porsche AG | Rheinzeitung | Telekom | Thyssen Krupp | Trilux | T-Systems | Vitra | WAZ | wintershall dea | Zalando
---
If you want to work with me, just let me know – and I'll be right on my way to you.